Health & Beauty > Health Care > First Aid > Rash & Anti-Itch Treatments
More Details
Reviews
Other People Also Purchased
Shipping Details
Returns Policy
CALAMINE LOTION HOME E 200ml More Details
Calamine Lotion 200ml
The perfect lotion for relief from mild skin irritations and sunburn. Calamine lotion is a traditional remedy for itching as it works by
cooling as it relieves and soothes itchy skin.
"What would I use calamine lotion on?"
Can be used to relieve pain or discomfort due to insect bites, stinging nettles, chicken pox, itchy skin.
"How do I use it?
Apply to the affected area every four hours and allow to dry to gain best results.
Free Shipping on orders over $100.00 Ex GST and Under 2.5Kg total. (Courier in NZ, Air-Mail elsewhere)
CALAMINE LOTION HOME E 200ml Reviews
Shipping Details for CALAMINE LOTION HOME E 200ml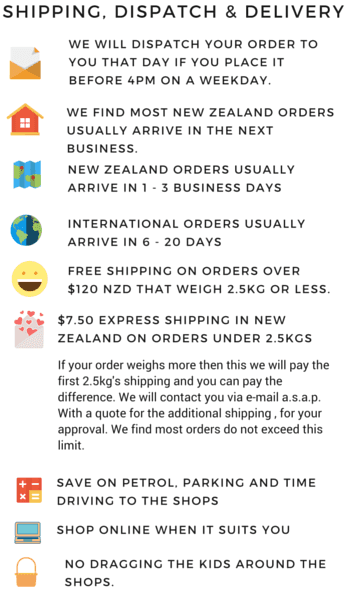 Returns Policy for CALAMINE LOTION HOME E 200ml
CALAMINE LOTION HOME E 200ml Other People Also Purchased
PINETARSOL SOLUTION 200ML (Special buy online only)
Be the first one to write a review
Helps to relieve itching and inflammation associated with a number of skin conditions including: dermatitis, eczema, psoriasis, chicken pox, nappy rash, sunburn, prickly heat, hives, insect bites, tinea, ringworm, athlete's foot, pityriasis versicolour, and anal and genital itching associated with conditions such as thrush and jock itch.
SKU 260312
Reg. Price $11.99
$8.95 Our Price!

HOME ESSENTIALS ALMOND OIL 100ml
Be the first one to write a review
Almond Oil has multiple cosmetic and health benefits. It is a popular facial and body oil, due to its ability to soften and condition the skin, soothing itchiness and dryness. It is also a favored oil for massage. With the addition of scented oils, it can be luxuriously indulgent. Your hair will love it too. Best of all, it is gentle enough to be used on the whole family, from precious babies to adults.
SKU 2349884
Price $8.78
Any information presented on this site is of a general nature. It is not intended to be a substitute for professional health care specific to your circumstances. Use as directed. If symptoms persist contact your health care professional.