1000 HOUR EYELASH AND BROW DYE BLUE BLACK
1000 HOUR EYELASH AND BROW DYE BLUE BLACK
1
Average rating:

(1)
Tinted your eyelashes and eyebrows at home with this Blue Black 1000 Hour Eyelash + Brow Dye Kit. With 12 applications in each box that last up to 6 weeks you can save hundreds on tinting and makeup over the next year.
SKU

7303303
1000 Hour Eyelash and Brow Dye Kit - Blue Black
1000 Hour Eyelash & Brow Dye Kit gives you beautiful, professional results in just 3 easy steps for perfectly tinted black eyelashes and eyebrows at home. You can treat yourself to a lash & brow colour at home for a fraction of the cost of a beauty salon eyelash & brow tint. It comes in
Black
,
dark brown
,
black brown
, and
blue black shades
Benefits:
It is quick, safe and easy to use.
Save hundreds of dollars on lash or brow tinting this year

It is waterproof and doesn't smudge
Your lashes and brows will not run off at the pool, gym or while you sleep.
Economical
Stays on for weeks.
Perfect for looking put together in the mornings, at the gym or after a swim (so you do not feel naked without mascara).
No more makeup melting off your face when you sweat
No need to touch up lash and brow color

Features:
Made in Australia.
12 applications per pack
Results last 4 - 6 weeks
Ingredients:
Liquid3% Hydrogen PeroxideCreamAqua, Cetearyl Alcohol, p-Phenylenediamine, Sodium Cetearyl Sulfate, Sodium Laureth Sulfate, m-Aminophenol, m-Phenylenediamine,Resorcinol, CI 7749.

Instructions for use:
For lashes: Mix the developer and colour tube using the wand and mixing tray provided. I prefer to apply it like a mascara with my eyes open, very gently, being careful not to get mixture in your eyes. The key is not to have to much mixture on the wand and have plenty of cotton buts to catch drips so the dye never makes contact with your eye. Leave for 10 minutes. Rinse of with warm water.
For Brows: You may prefer to leave the dye for five minutes to prevent the results being to dark
PRO TIP: For extra dark and defined lashes use the left over dye to do a second application.
Warnings and Precautions:
Keep this product out of children's reach. If comes into contact with your eye rinse immediately. This product contains ingredients which may cause skin irritation to certain individuals, and when used for eyelash &eyebrow tinting may cause injury to the eye. A preliminary patch test according to the accompanying directions should bemade before use. KEEP OUT OF REACH FROM CHILDREN Always read the label. Use only as directed.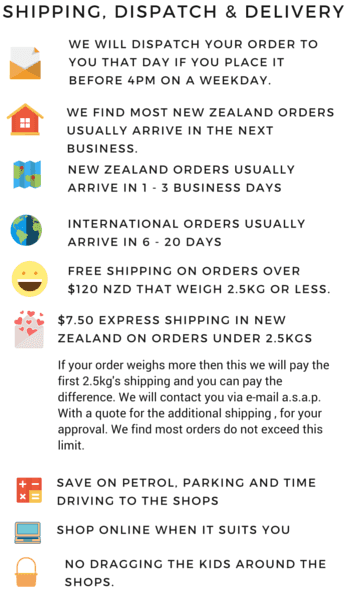 You can read our
full shipping and returns policy here
Returns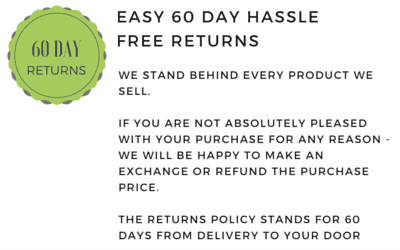 ---
Featured positive reviews:
1000 HOUR EYELASH AND BROW DYE BLUE BLACK

Competitive price
09.09.2014
Easy to use, good clear instructions, although extreme care should be taken for eyelashes. The results depend on your efficiency and experience with applying. I'm happy with the results so far so good. The applicator brush-stick is rather flimsy and lets the process down, but I'm looking for a better applicator brush which should make it easier to apply.
Good value. Thanks for making this product available at such a great price.
1000 HOUR EYELASH AND BROW DYE BLUE BLACK

Must have in my beauty bag
17.12.2013
I love tinting my own eyelashes. I have been to the salon a few times and its resulted in stinging due to dye in my lashes. Because you put this stuff on like mascara and keep your eyes open while it develops it means sting free application! I like to do this once a month so I do not look so washed out in the mornings. Also like using this for lower lashes as mascara on my lower lashes can look spidery! Love it!
1000 HOUR EYELASH AND BROW DYE BLUE BLACK

awesome
30.04.2014
Was a little worried when I first purchased this product as I had never done eye lash tinting myself at home but it worked amazing and was very easy to apply. I have started recommending it to all my friends and family. Only con is that it can clump but I have been using another mascara brush to apply it and that has helped a lot.
1000 HOUR EYELASH AND BROW DYE BLUE BLACK

Simple and Effective
01.09.2014
I get about four weeks out of each application. It saves the money at the beauty therapist. I use an old mascara brush to apply it and it works really well.
1000 HOUR EYELASH AND BROW DYE BLUE BLACK

Lash and brows
23.12.2017
Items were exactly what I wanted
Not sure why the cost is converted from Aussie dollars when it all comes from Oamaru NZ

Shop with confidence
We have this verified by GeoTrust daily to make sure your details will be 100% Safe & Secure during website browsing and shopping.
People who purchased this product also purchased these: