As a chronic list writer… its safe to say my packing list is usually executed with a ruthless efficiency about 1 month earlier than its needed. And I take it seriously…every detail down to the last Travel Toiletries that I will use. Thus, it is no surprise that I am sharing this list with everyone. And hoping I can save you some disappointments when you reach you vacay destination without the necessities. But I also want to share some practical tips on how to make your dream vacation worth every penny you spend.
1. First in my list, is Packing Light
I am a huge fan of the capsule wardrobe because this allows for light luggage, comfortable layers, and plenty of options. And this is great for any holiday snapshots you want to take at landmarks. May it be by the pool or while sipping cocktails in a hammock.
When you travel to the islands, you end up wearing the same things over and over again. So there is no need to take a new outfit for each day and night. Bring things you can layer or throw over the top of your swimsuit. I, therefore recommend taking casual clothes that are comfortable.
Reef Shoes

Hat

Tunic – to go over togs that cover your shoulders from the sun

a maxi skirt or dress to cover your legs in case you get sunburnt.

1 sun dress

shorts and t-shirts or singlets (it depends on how many days you go for. I prefer shorts to sundresses so my thighs do not rub together in the humidity.

a warm cardigan,
a scarf (that can double as a beach wrap).
1 pair of sandals & 1 pair of jandals (just incase one gives you blisters so you can alternate).
1 pair of walking shoes in case you want to go hiking.
2 Swimsuits (you will probably live in these)
A Light rain jacket in case it rain
Camera
2. Second, Which is very important – Travel Toiletries
When it comes to packing toiletries for travelling and first aid gear I look to consolidate items. So I can look good, feel comfortable but not have to cart a 70-litre bag around. And travelling light with skin and food allergies does not come naturally to me… But here are some great tips to help you downsize.
Before you go on your trip: Tint your eyelashes and brows – Use a lash tinting kit to colour your lashes and brows before you go. This means you will look fabulous as you emerge from the pool or ocean. And will be polished and photo-ready no matter the occasion.
3. Don't forget to bring Anti Bite Tablets
Mozzies hate the smell of Thiamin (vitamin b in your blood). So it is wise to take an anti-bite supplement as a deterrent to help keep disease-carrying insects at bay. Technically, it is not a travel toiletries item, but for an island get-away it is a definite must have. Pro-life Anti Bite B1 Plus is a specially formulated supplement that contains herbs and vitamins that have known properties to deter bites from sandflies and mosquitoes. It as helps reduce the severity of the bites if used two weeks prior to exposure.
Shop this story:
4. Have a Pedicure before hitting the road.
If you are going to be walking around in sandals, it is a good idea to buff down that rough skin on your feet so you feel fabulous in sandals or while walking barefoot down a white sandy beach. And I will recommend the Scholl Home pedicure file. It is a great lazy way to give yourself a home pedicure. But be sure to throw on a coat of toenail polish before you go (and take the bottle for touch ups).
Shop this story:
5. Pack a Cracked heel balm
Another non-toiletry item, but if you have sore dry cracked heels, there are balms that restore moisture and support your skin's ability to heal. Revive your winter feet for comfort while you're on a holiday. Eulactol Helps repair dry, cracked heels in just 7. Clinically proven to help repair and relieve rough, dry and cracked skin of the heel. Visible results in 3 days! Ellgy Plus Cracked Heel Balm contains two key ingredients that allow it to work in two ways: 1) intensively moisturize the surface on and below the heel; 2) helps sooth dry, cracked feet and heels.
Shop this story:
6. Get specific with your Travel Toiletries & First Aid Kit
When it comes to travel toiletries and first aid kit, it is always best to be very specific so you won't forget anything and leave anything to chance. Here is a list that I always pack:
Insect Repellent with DEET – Make sure you get a tropical strength insect repellent with DEET to keep insects at bay. And this works even when you are sweating in tropical temperatures. Aerogard Tropical Strength Insect Repellent Spray offers up to 6 hours of protection against mosquitoes and other biting insects. And it is suitable for your entire family. Botanica No insects Repellent Spray is an all natural insect repellent. It combines plant extracts rich in essential fatty acids and antioxidants that help moisturize the skin. And helps protect from insect bites. Bushman Insect Repellent Heavy Duty Gel is made up of 80% DEET and provides up to 8 hours of protection from insect bites.
Shop this story:

Sunscreen
Chances are you will be out in the sun, at the beach, pool or fishing. So, I strongly suggest in bringing a decent sunscreen. By adding this item as part of your travel toiletries it will help keep you comfortable and enjoy your holiday.
Alba Botanica Hawaiian Sunscreen Soothing Aloe Vera helps soothe and moisturize the skin without leaving a greasy feel. And it is quickly absorbed plus offers 40 minutes water resistance.
SPF Lip balm
An often neglected travel toiletries must have is a lip balm that has UV protection. Sunburnt lips crack and feel uncomfortable. Thus, a little prep can help keep them soft and smooth. Dermal Therapy Lip Balm SPF50 is a clear balm with a concentrated blend of ingredients to help repair severely chapped lips as well as protect from harmful UV rays.
Aftersun Lotion
Yet another under-rated travel toiletries addition is aftersun lotion. Where possible wear sunscreen or cover up in the heat of the day. But should you get burnt, a small tube of aftersun or aloe vera is a great way to soothe burnt skin. And I like to pop my travel bottle in the fridge on my arrival. This makes a great primer before your makeup.
Elostin Aloe Vera Gel Tube 150ml is derived from the sap of Aloe Vera plant. And it has known properties that help relieve sunburn, minor cuts, and burns. It also helps soothe dry skin. Mebo Burn Repair Ointment is a 100% natural formulation. And it is made especially to help cool and soothe burnt skin. It will also assist new cell growth, as well as minimise the appearance of scarring. Plunkett's Aloe Vera 99% Pure After Sun Spray is made from pure, certified organic Aloe Vera. It helps quickly soothe, cool and heal the skin after sun exposure, insect bites. It can also be used during times of dry, irritated or problem skin.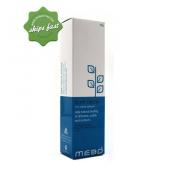 Crystaderm or Betadine Ointment
– Coral cuts can lead to infection so having a first aid cream is a must. And Betadine ointment is an iodine solution for disinfecting cuts, while Crystaderm is a first aid cream that can be used on cuts, scrapes, and scratches (and pimples). Crystaderm (formerly known as crystacide) contains 1% hydrogen peroxide. It can be used on cuts, scrapes, ingrown hairs or even acne.It is considered as the strongest antibacterial cream available without a prescription. Betadine Antiseptic Ointment is a bacterial, sporicidal and fungicidal antiseptic ointment. It is effective against common skin infections and useful for preventing infection in minor burns, cuts, and abrasions.

Travel Sickness Products
If you are travelling on buses, cars, fishing charters or even planes motion sickness and travel sickness can be a big issue. So make sure to pack a couple of Travel Calm Ginger and Sealegs as part of your travel toiletries kit. These are great homeopathic options to help keep seasickness at bay.
Acumed Acu Strap Motion Sickness Bands works on acupressure points in the wrist. It helps control nausea and vomiting related to travel and motion sickness, morning sickness, migraine, anaesthesia and chemotherapy. All Natural Kids Travel Pops with Ginger Lime Flavoured is made with ginger. It helps relieve motion sickness and nausea. Suitable for children age 2 years old and above.
Blackmores Travel Calm Ginger is a Non-drowsy formula that helps support comfortable travel by car, air or sea. Ginger has traditionally been used to relieve motion sickness and other forms of nausea.
Hand Sanitizer
A travel toiletries essential, hand sanitizers are great for using before eating or to freshen up on the go. Aquim Gel is a convenient and refreshing antibacterial gel that works to kill germs. And it can be used without soap or water. It even dries within seconds.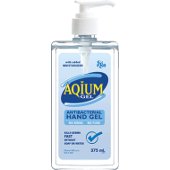 Travel Wipes
– I love keeping these babies in my handbag, they are so versatile. These remove makeup, freshen up your face in seconds, or even use as toilet paper should you get stuck on the go. Another travel toiletries kit must have. La Fresh Travel Lite Facial Cleansing Wipes helps remove the most stubborn. Ideal for traveling or carry on wipe, comes in a convenient travel lite pack.
Blister Plasters
– sweat and humidity can mean you feel slip around in your shoes and cause blistering. But you can get preventative second skin plasters to help keep your feet comfortable while travelling. Compeed Blister Mixed Pack 5 Various Sized Plasters comes in various kinds of blister plasters. It helps prevent further damage or infection on your cracked heels, corns or blisters.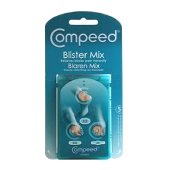 BB Cream
You have your moisturiser, foundation, concealer and an illuminator in one. In this humidity, foundation tends to melt right off. So BB Cream is your most ideal alternative travel toilet that replaces 6 products in one. It even keeps travelling a lot lighter! Maybelline Dream Pure BB Cream Light is a one-step beauty perfecting product. This amazing tube offers 8 benefits in one simple step.
Garnier Miracle Skin Perfector Daily All-in-One BB Cream Light is a hybrid product that combines skincare and makeup in one. It offers sheer coverage that helps leave the skin looking luminous, smoother and even toned. And moisturize for up to 24 hours.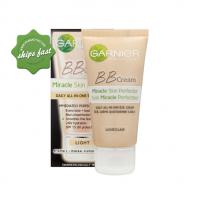 Exfoliating glove
Wearing heavy sunscreens can leave your skin feeling clogged. So a good exfoliating scrub and glove will avoid clogged pores. This will make your skin look fresh and glowing.
Shop this story:
Bondi Sands Dual Action Reusable Exfoliating Mitt exfoliates skin to help prepare for a streak free tan application. This means you build the best possible canvas to pop your tan on, and dramatically increases your chances of avoiding fake tan faux paus.
Dry Shampoo
helps freshen up your hair after wearing hats or swimming in the ocean. And this is great when you do not have time to have a shower. It is also great for after plane rides or camping. This helps you go longer between washes and gives the bonus of extra volume at your roots. Batiste Dry Shampoo for Medium + Brunette hair colour helps cover regrowth and boosts hair body. Therefore leaving dull, lifeless hair with an instant makeover without the need for water.
You will also need the usual suspects:
Cleanser & Bodywash

Shampoo & Conditioner – Shampoo bars can help keep your weight limit light)

Hair Product – (I use Moroccan oil as a serum, hair product, and heat protectant all in one)
I hope you learned a lot from my list. Do you have anything to add? Drop your comments below and help other fellow travellers plan the perfect trip.
What are your must have items when you are travelling? Drop us a line – we would love to know if we have missed anything.
Over to you... Please leave your comment
comments