HEALTHERIES KRUSCHEN SALTS 110GM
HEALTHERIES KRUSCHEN SALTS 110GM
4
Average rating:

(4)
$

8.89
$9.99
You Save $1.10
in stock
SKU

217751
Brief Overview
Kruschen salts form a mixture of alkalinising salts with citric acid - this promotes regularity and toxin removal....
More Details...
Buy Healtheries Kruschen Salts
BuyHealtheries Kruschen salts made with alkalinising salts with citric acid - this promotes regularity of the bowel and remove toxins. People with Gout, Rheumatoid Arthritis, Osteo Arthritis take Kruschen often use the salts salts to Help alkalinise their bodies and keep their bowel regular.
Ingredients In Kruschen Salts
Citric Acid, Magnesium Sulphate, Potassium Chloride, Potassium Iodate, Potassium Sulphate, Salt, Sodium Sulphate
*gluten and wheat free.
*not suitable for those on low sodium diets.

"How do I take Kruschen Salts?"
Tale up to 1 teaspoon in a glassful of hot water every morning before breakfast until relief is obtained, then reduce to the tonic dose in water first thing in the morning. Kruschen Salts may be added to water, fruit juice, or herbal or fruit teas.

Add this product to your cart today.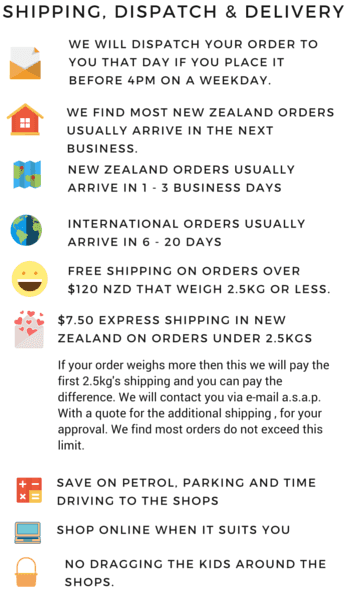 You can read our
full shipping and returns policy here
Returns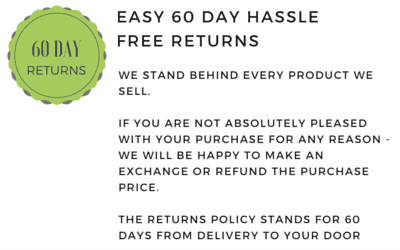 ---
Featured positive reviews:
HEALTHERIES KRUSCHEN SALTS 110GM

As I Remembered Them
07.04.2015
My father used to take kruschen salts when he suffered from cramps or a bad back. They helped him get on with things rather than being laid up. After I started having my own back problems I searched in vain for kruschen salts for years. Happily I discovered PharmacyNZ who quickly sent me some in western Canada. I have been recovering from an SI sprain and since taking the salts I have improved rapidly. I am very pleased to have found a supplier for this product and will continue to use them. I have mentioned kruschen salts to both my chiropractor and my naturopath and have peaked their interest as well. I am very pleased with Healtheries and unreservedly recommend their products.
HEALTHERIES KRUSCHEN SALTS 110GM

Krushen Salts - Overseas Delivery
20.09.2015
Fabulous service, bought Krushen salts to be delivered in UK and arrived faster than the Royal Mail could have done!
Haven't used them long enough to know if they work, but reccomended by another UK user.
HEALTHERIES KRUSCHEN SALTS 110GM

Kruschen salts
27.11.2014
We take these as a precaution against arthritis. It works both my mother [who is 95] and my mother in law take them and no arthritis.
HEALTHERIES KRUSCHEN SALTS 110GM

Kurschen Salts
14.01.2014
Great product, it has definitely helped me with night cramps in the legs following heavy exercise
Shop with confidence
We have this verified by GeoTrust daily to make sure your details will be 100% Safe & Secure during website browsing and shopping.
People who purchased this product also purchased these: