Revlon Colorstay Whipped Creme Makeup2>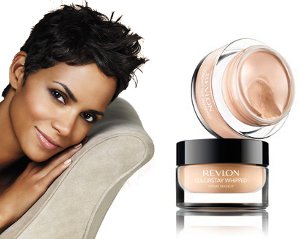 Want a makeup that goes the distance but doesn't leave you looking dry and dull at the end of the day.

NEW Revlon Colorstay Whipped Creme Foundation feels like silk on your skin.

It gives you all the benefits of a colorstay foundation but its mousse like texture and slever formulation means it can take your skin from day to night without feeling cakey, dry or heavy.
Watch the advertisement with Halle Berry

What are its features and benefits?
Soft Matte Finish
Mousse like texture
Long lasting performance
Flexes with your skin and feels like silk
Time release formula to balance your skin
Flawless skin all day
No flaking, caking or heavy feel.
Prices are Inclusive of GST (sales Tax).

Page updated 06/04/18 12:47:36 p.m.
Page updated 06/04/18 12:47:36 p.m.