We ship orders to people from around the world. We find most of our orders come from New Zealand, Australia, The U.S.A. and U.K.
Where do you ship to?

We ship most products Internationally.
Should a product be unavailable to ship overseas due to restrictions we will notify you as soon an possible.
We do not charge your credit card until we have stock and the order is packaged and ready to go.

So if we have to cancel an order there is no need to arrange a refund as your credit card will not have been charged.

What products will you not ship overseas?

Because we sell health products there are a few items that can not be shipped internationally.
We have tried to include this in the product description to help make shopping easier.
How long will my order take to arrive?

New Zealand - orders usually arrive in 1 -2 business days.
Australia - orders usually arrive in 4-8 Business Days
U.S.A. the U.K and the rest of the world - 11-16 Business Days
Got questions about shipping?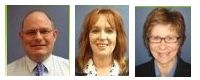 If you find your order has not arrived please get in touch with Sandra and Denise from our customer service team:

Calling 0800 000 980 If your are based in New Zealand
Calling 006434348741 If you are overseas.

Or emailing orders@oamarupharmacy.com

Prices are Inclusive of GST (sales Tax).

Page updated 06/04/18 12:47:36 p.m.
Page updated 06/04/18 12:47:36 p.m.