ALL NATURAL KIDS TRAVEL SICKNESS LOLLIPOPS

Be the first one to write a review
Helps relieve symptoms associated with motion sickness and nausea. Tasty Strawberry Flavour.
SKU

2106043
All Natural Kids Travel Sickness Lollipops 10 Strawberry
Travelling always brings excitement to any child. They always want to tag along with mUm and dad whenever they want to go. But there are some who suffer from a common condition among children known as travel sickness.This happens when there is a feeling of nausea or wanting to throw up whenever they are in motion. It can ruin any child's trip because she will not be able to enjoy the ride and will feel sick the entire trip. All Natural Kids Travel Sickness Lollipops is a homeopathic preparation that uses natural ingredients to help alleviate the symptoms of travel sickness.
Benefits:
Helps relieve symptoms associated with motion sickness and nausea.
All natural ingredients.
Assists to make children enjoy their trip without the symptoms of motion sickness.
Features:
Made with natural ingredients
Mild and gentle
Delicious Strawberry Flavour
Specially made for young children
Pack contains 10 lollipops all individually wrapped
Product Ingredients:
Borax 6C, Cocculus 30C, Nux Vomica 30C
Isomalt, Natural Flavours and Colours
Dosage Recommendation:
Let your child suck one lolly at the onset of symptoms; once they have complained about feeling sick.
Customer Declaration:
I agree to use strictly as directed and if symptoms persist or if I suffer any adverse effects, I will contact my Doctor or Pharmacist. This is a "Pharmacist Only Medicine". By ordering this product I acknowledge that I have read and understand the information regarding the product And agree it is only for my own use.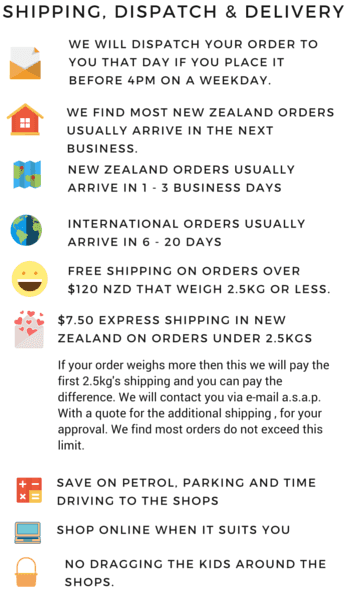 You can read our
full shipping and returns policy here
Returns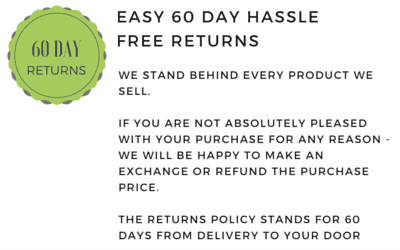 ---
Shop with confidence
We have this verified by GeoTrust daily to make sure your details will be 100% Safe & Secure during website browsing and shopping.