FLASH EYELASH SERUM 2ML (Special buy online only)
FLASH EYELASH SERUM 2ML (Special buy online only)
48
Average rating:

(48)
$

44.95
$59.99
You Save $15.04
in stock
SKU

0608151
Brief Overview
Get longer, thicker and darker lashes (and brows) without faking it with Flash Eyelash Serum. Ships Fast Internationally....
More Details...
Flash Eyelash Serum 2ml
Get long, thick and dark lashes without faking it by using Flash Eyelash Serum 2ml. When you apply it daily, it fortifies and condition the lash follicles to help give you naturally long and beautiful lashes. In this bottle you get a 3 month supply.
As seen in: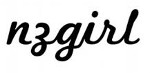 Benefits:
Get the lashes you have always dreamed of
Unlock the secret to long, curled lashes with fLash.

Enhanced the length and curl of your lashes.
Apply it like a liquid eyeliner once a day

Unique formula conditions and strengthens.
Fortify and condition the lash follicles.
Enhances thinning or patchy brows.
Features:
Each tube will last approximately 3 months.
Physician formulated. No prescription needed.
Same active ingredients as other name brands
Physician formulated cosmetic treatment.
Physician formulated and ophthalmologist tested, making it safe for sensitive eyes and contact lens wearers
Apply once a day
Condition hair follicles for long, sexy, curled lashes-fast
Three month supply of lash serum
Sleek new packaging
Same formula as Flash Lash Amplifying Serum 3ml
Better price then the old packaging (30% Cheaper)
What are the ingredients?
WATER/AQUA, HYDROXYETHYLCELLULOSE, GLYCERIN, PANTHENOL, HYDROLYZED SOY PROTEIN, BUTYLENE GLYCOL, CARBOMER, POLYSORBATE20, PALMITOY1, OLIGOPEPTIDE, TETRAPEPTIDE-7, SODIUM HYALURONATE, SOLUBLE COLLAGEN, ISOPROPANOL PHENYLHYDROXYPENTENE DIHYDROXYCYCLOPENTYLHEPTENATE, HYDROLYZED WHEAT PROTEIN, PG PROPYL SILANETRIOL, DISODIUM EDTA, PHENOXYETHANOL, ETHYLHEXYLGYCERIN
How do I use this product?
With simple, once daily application, this advanced serum guarantees results in just weeks, giving you the lashes you've always dreamed of. Simply follow these steps: Wash your hands and face to remove all traces of makeup or cosmetics. Move applicator tip along the lash line of the skin on the upper eyelid in a traditional eyeliner fashion. (From outside corner in). Allow the product to dry for 2 to 3 minutes before applying other cosmetics. A single application stroke is all that is required. It is not suggested to use this product on the lower lashes. This may cause irritation.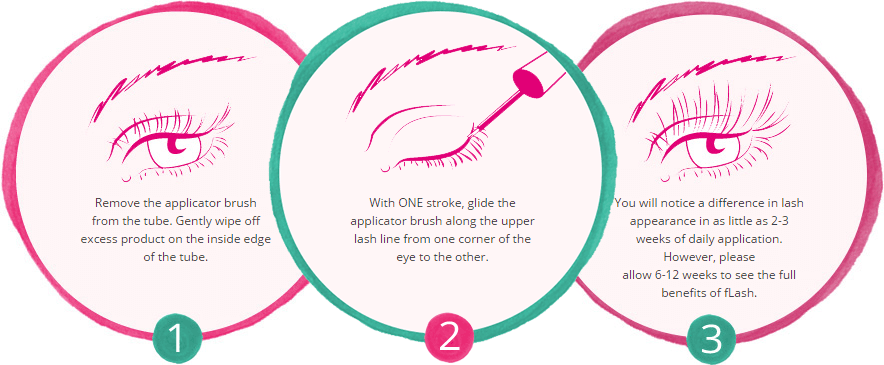 How do I maintain my long lashes?
Use the serum once daily for eight to twelve weeks.
Once you are satisfied with your lashes, reduce use to two times a week.
How long does a tube of lash serum last?
Your tube of flash will last for up to six months if used daily as recommended.
Once opened, the formula will remain active for 9 months.
My eyes are irritated, itchy, or red from the product, what should I do?
The skin around the eye is delicate, if you should find you have sensitivity to the ingredients or if mild or moderate redness or irritation occur, discontinue use of the product at least temporarily until symptoms resolve. Make sure you are using it correctly as mild irritation can occur with incorrect application of Flash Lash.
I noticed some skin discoloration where I apply Flash lash serum, should I be concerned?
Some customers have noted a slight darkening of the skin on the eyelid where they have applied fLash over a prolonged period of time. In most situations this will naturally fade with discontinued use of the product.
Can you use lash serum on your brows?
Yes - flash lash serum is great for patch or light brows as it can help the patch areas appear fuller. You just need to apply to the skin under the arch of your eyebrow or any area that is sparse or patchy.
Are there any warnings and precautions?
Keep away from the reach and sight of children. Store in a cool, dry place. Do not use if you have any forms of eye irritations.
Stop Messing around with fake lashes that only last one night, or making and driving to appointments to get lash extentions and start nourishing your own lashes and brows. Ships fast Internationally.
Here is the video of the old packaging (This is the same formula its just been repackaged)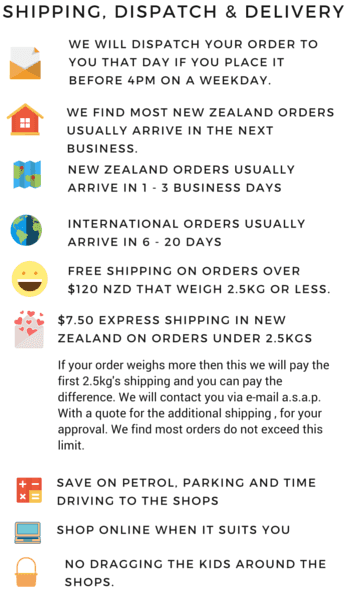 You can read our
full shipping and returns policy here
Returns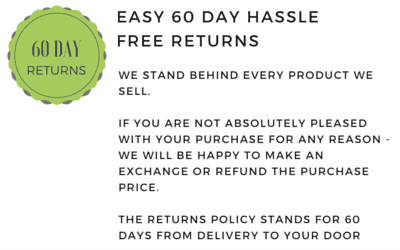 ---
Featured positive reviews:
FLASH EYELASH SERUM 2ML (Special buy online only)

Fast results
24.08.2015
So after having lash extensions continuously over the last 2 years, my lashes were broken, bald and severely damaged and most of my lash technicians refused to apply lashes. Desperately I googled lash serums and obviously the more expensive serums seemed to be the better ones. However I decided to look at the cheaper ones also that were more in my price range and chose to try out the Flash amplifying eyelash serum. Well 3 weeks into it and Ive noticed my lashes have become fuller already. Wow, I didnt expect to see results so quick so as you can imagine Im super happy with my decision. It says you will start to see results in 8 weeks so I cant wait to see how my lashes are going to look then.
I cant think of any cons at this stage, only remembering to apply it every evening. There is a slight sting when you apply it, nothing major and it only lasts a couple of seconds.
I highly recommend this product especially considering its at the lower end of the price range :)
FLASH EYELASH SERUM 2ML (Special buy online only)

It actually works
18.04.2017
I've applied this serum to the top and bottom of my eyes every night for the past month. I didn't notice any difference at first, but I did feel like my lashes were getting stronger. Just this past week I've been noticing such a big difference, my lashes are SO long now! If I open my eyes my lashes touch my eyebrows and that's never happened before! I've just bought another bottle in a sale to use when this one runs out :).

Don't give up after 3 weeks like most of the people on here, because it took at least a month for me to see results. Be patient!

Only con: Sometimes after applying there is some irritation on the inner corner of my eyelid, but it goes away really quickly. I highly recommend this stuff especially for the price as well!
FLASH EYELASH SERUM 2ML (Special buy online only)

Great but requires perseverance
30.08.2015
I was extremely skeptical that this would work but after 3 months I am totally convinced!

I applied the serum every night for about a month before I started noticing a change in eyelash length. I didn't experience any side effects. Now I have much longer eyelashes than my natural length and I only apply the serum a few times a week as I don't think they need to be any longer! I still haven't bought a second tube, but I will definitely be doing so when this one runs out.

It requires a bit of perseverance and initial investment but I think it is worth it.

Also I noticed that the serum doesn't thicken the lashes, just elongates them, so I still wear a little mascara.
FLASH EYELASH SERUM 2ML (Special buy online only)

Flash Your Eyelashes
30.08.2015
Being Asian, my natural eyelashes are short and sparse. I started applying Flash Eyelash serum in late 2013 every morning and night. Within a couple of months, I saw a difference. My lashes are definitely longer and thicker than before. My husband says that my "new" eyelashes make my eyes look brighter. I tell all my friends about this product which I highly recommend. It is much cheaper than other eyelash serums and it works. Last Christmas, I gave one to my sister-in-law and she is also seeing results. She has stopped having eyelash extensions done and saving her time and money.
FLASH EYELASH SERUM 2ML (Special buy online only)

Flash Eyelash Serum
24.01.2016
Really good product - does excatly as it says. My eyelashes have grown so much and when i put on a coat of mascara they just look incredible. Wasnt sure at the start that this product would work or if it was a "have" but for the cost, compared to other brands this product is well worth everyone trying.i have and will keep recommending it to others :). The only down side i have noticed is a dark stain above my lashes (which you are warned may happen to some people) but its easily hidden with eyeshadow and does fade over time but i still love this serum.
FLASH EYELASH SERUM 2ML (Special buy online only)

It works!!
30.08.2015
I noticed, amazing long lashes on a friend, & when I asked, she referred me on to this product. I tried it for myself & sure enough it does definitely produce good results. You have to be patient. Use every night and after about 4-5 weeks you will have noticeably longer lashes. It did also promote new growth. I have since referred this on to 5-6 other girls who have all had results from using. We are hooked. Once you achieve the length you want, reduce application to twice weekly to maintain. 1 tube lasts about 3-4 months. Well worth it.
FLASH EYELASH SERUM 2ML (Special buy online only)

Flash Eyelash Serum
05.10.2015
Have been using this product for 3 weeks now. Really bought it for my brows which have been sparse since over plucking them years ago n(won't say how many!!!)in my 20's. I'm using it on my lashes too. They have never been what one would call lush but are now getting noticeable fuller. Manufacturer recommends 6weeks use daily initially so I will have to report back ion another 3 weeks.. I might not be able to see the keyboard for my eyelashes if this keeps up!


FLASH EYELASH SERUM 2ML (Special buy online only)

Amazing Product!
30.08.2015
I was recommended this serum through a friend who had been using it after trying several other similar products. This serum has made such an amazing difference to her lashes that you would almost believe them to be false lashes! They're longer, thicker, fuller, with no need for mascara. I know many others who are now using this serum and all are having the same great results - I now can't wait to start using it myself!
FLASH EYELASH SERUM 2ML (Special buy online only)

Christine nation
30.08.2015
I live in Australia so this product is not available here as far as I am aware.
My sister in Nz has been using it and after seeing first hand the amazing transformation of her eye lashes, I had to get it.
Have only been using for 3 weeks but have noticed growth.
After researching the net I found pharmacyNZ to be the cheapest by far.
The item arrived very quickly and I am delighted with it.
FLASH EYELASH SERUM 2ML (Special buy online only)

Worth the wait
01.02.2016
When I first used this product my eyes were a little tingly and really dark circles started appear under them which would disappear if I stopped using the product. I decided to keep using it and after about 1.5 months I was seeing definite results and my eyes are no longer reacting and getting the dark circles. My eyelashes are now long and slightly thicker. Very happy with the end result.
Featured negative reviews:
FLASH EYELASH SERUM 2ML (Special buy online only)

Erin
07.09.2016
Hi I bought this product and used for about 3 weeks and noticed my eyelids and below my eyes looked bruised, Now I am on warfrin and think maybe this is why so people on warfrin should check
Shop with confidence
We have this verified by GeoTrust daily to make sure your details will be 100% Safe & Secure during website browsing and shopping.
People who purchased this product also purchased these: