LYDERM CREAM 30GM

Be the first one to write a review
Topical treatment specially formulated to treat scabies quickly and effectivly using 5% permethrin.
SKU

479233
Lyderm Cream for Scabies 30g with (Permethrin 5%)
Use Lyderm Dermal Cream for Scabies. It is a topical treatment specially formulated for scabies. With 5% permethrin, it works directly at the source of scabies, killing the parasitic mite that causes scabies.
Benefits:
Treat scabies quickly and effective.
Kills the cause of scabies - parasitic mite Sarcoptes scabiei.
It prevents transmission of nerve signals and causing paralysis to the mite.
Features:
Permethrin in Lyderm Cream acts as a neurotoxin and kills the scabies mite by interfering with the nervous system of the parasite.
Contains 5% permethrin
What are scabies?
Scabies is a contagious parasitic infection Caused by parasitic mite Sarcoptes scabiei. It is transmitted by direct skin contact the The mite then digs a hole into the skin, which causes the itching. Itching can be intense and is often worse at night. Within a period of 2 to 6 weeks after the infestation, the mite can start causing allergic reaction.
What are the symptoms and characteristics of scabies?
The following are the most common symptoms of scabies:
Intense itching especially at night.
Pimple-like papular itchy rash.
Itching and rash may affect most part of the body or be limited to common sites: wrist, elbow, armpit, webbing between the fingers, nipple, penis, waist, belt-line, and buttocks.
Rash may sometimes develop tiny blisters and scales.
Scratching of rash may result to skin sores that may easily be infected by bacteria.
Tiny holes caused by the female scabies mite may sometimes be seen.
How does Lyderm work?
Lyderm Cream only kills the mite and does not relieve symptoms of infection. The allergic reaction triggered by the scabies mites can continue to cause itching for up to four weeks after treatment.
Ingredients:
Permethrin (5% w/w), a synthetic insecticide used to treat scabies infection. It also contains a water miscible base. Methyl paraben, propyl paraben.
Instructions:
Not to be swallowed. For external use only. Avoid contact with the eyes. Rinse with plenty of cold water immediately should the cream accidentally get into the eyes.
To pierce tube, remove the cap and reverse it over the nozzle, push firmly and turn. Apply the cream to clean, dry, cool skin. Do not take a hot bath or shower immediately before treatment. The cream rubs completely into the skin so you do not need to keep applying more cream until you can see it on the skin. To treat scabies
The cream should be left on for at least 8 hours and washed off with soap and water within 12 hours. Re-apply Lyderm Dermal Cream to hands if they are washed with soap and water within 8 hours of treatment. Usually a single application clears the infestation. If you are in doubt about the success of treatment, talk to your doctor or
pharmacist.
Adults and children over 2 years: Apply Lyderm Dermal Cream to the whole body but not the head and face. Pay special attention to the areas between the fingers and toes (including under the nails), wrists, armpits, external genitalia, breasts and buttocks. Elderly (over 65 years old): apply as directed for adults but also include necks, faces, ears and scalps. Avoid the area around the eyes.
Babies and children under 2 years old: apply as for adults but also apply to their necks, faces, ears and scalps. Avoid the area around the eyes and the mouth as the cream could be licked off. Children between 2 months and 2 years should only be treated under medical supervision.
Warnings & Precautions:
Do not use this medicine if: 1) you are allergic (hypersensitive) to any of the ingredients of Lyclear Dermal Cream, 2)Taking other medicines Corticosteroids (steroids) should not be used to treat skin conditions like eczema when Lyderm Dermal Cream is being used because they may make the infestation of scabies and lice worse by interfering with the body's natural defence to scabies and crab lice. It is not known to interact with any medicines. As with all medicines, if you are pregnant or breast feeding, consult your doctor before using Lyderm Dermal Cream during pregnancy or while breast feeding. Important information about some of the ingredients of Lyderm Dermal Cream contains butylated hydroxytoluene (E321) and formaldehyde which may cause local skin reactions (e.g. contact dermatitis), or irritation to the eyes and mucous membranes (lining of the nose, mouth and genital areas).
Customer Declaration:
I agree to use strictly as directed and if symptoms persist or if I suffer any adverse effects, I will contact my Doctor or Pharmacist. This is a "Pharmacy Medicine". By ordering this product I acknowledge that I have read and understand the information regarding the product.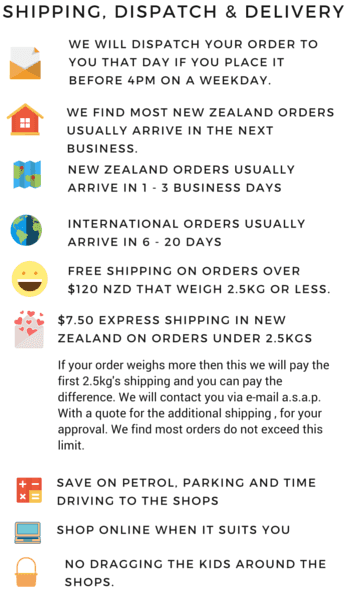 You can read our
full shipping and returns policy here
Returns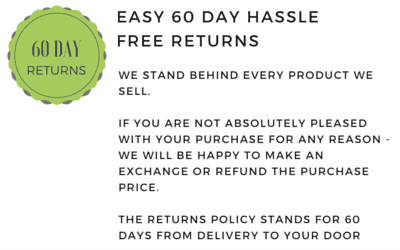 ---
Shop with confidence
We have this verified by GeoTrust daily to make sure your details will be 100% Safe & Secure during website browsing and shopping.
People who purchased this product also purchased these: