MYHD COLOUR REMOVER

Be the first one to write a review
It works by dissolving the links that hold the colour molecules into your hair and leaves behind your natural colour. After you take the colour our you are left with your natural colour... without stripping your hair of its natural shine.
SKU

2298228
MYHD Colour Remover by My Hair Dresser
Myhd Colour Remover is a PERMANENT hair dye remover that does NOT contain Bleach and will help remover hair dye darker than your natural colour by breaking the bonds between the dye and your hair (rather than just stripping your hair of all life).
This is different to other colour removers which just strip out all of the colour and leave you brassy, dry and damaged.

Benefits:
Strip permanent hair dye colour darker than your natrual colour out of your hair with out stripping your natural colour from underneath.
After you take the colour our you are left with your natural colour... without stripping your hair of its natural shine.
Easy to apply, develops quickly in just 20 minutes

Leaves your healthy healthy as it does not strip out all the colour pigment like other bleach based colour removers.
Safely remove hair colour
Leaves your hair feeling healthy, conditioned, fresh and ready for your next colour
Features:
Free From Ammonia and Bleach.
It works by dissolving the links that hold the colour molecules into your hair and leaves behind the colour underneath.
Only takes 20 minutes to break the links that hold permanent hair colour rogether inside your hair then simply washes out.
Removes colour darker than your natural colour.
Removes colour build up.
Gentle and conditioning (will not strip your hair of oil)
Resealable and reuseable.

NOTE:
If you have used a hair dyewith ammonia or bleach in it that dye to colour your hair will have permanently altered the colour underneath so when the colour remover removes the dye, the colour you are left with with not be your natural colour and may be brassy. This is a result of your previous hair dye, rather then the colour remover which
does not contain any bleach.

Things you need to know:
It will NOT work with semi permanent hair colour.
It does NOT contain bleach.
Do NOT use it on hair that has been coloured with henna or metallic salts and dyes.
Does not work if you are currently using colour lock products
Works best in conjunction with MYHD hair dye range

How do I Use MYHD Colour Remover?
Step One

: Mix + apply - Mix equal parts of PART A + PART B in an MYHD Tint bowl + brush set or glass bowl . Apply product quickly and evenly to dry hair and ensure complete coverage and a successful end result.

Step Two

: Processing Time - Gently cover hair with plastic cap and wait 20 minutes. Carry out strand test every 5 minutes.

My Hairdresser recommends wrapping the hair in cling wrap while the product is in the hair and waiting 20 minutes.

Step Three:

Rinse - Once processing time is up, rinse hair thoroughly for 3 - 5 minutes and Shampoo twice. As soon as the desired colour removal is achieved, apply a leave in conditioner to hair.

Make sure you rinse your hair for up to 5 minutes in warm water and give your hair 2 Shampoos.

For colour build up you might have to repeat this process several times, just as it has taken you many application to get the dye in your hair, it make take many to remove the colour build up.
Before and After Hair Dye Removal

How many times can I use the colour remover?
You can use the colour remover up to 2 times in the hair in one day.

How long until I can re colour my hair?
You can re-colour your hair straight away, if you do re-colour within 24 hours My Hairdresser recommends choosing a hair colour 2 shades lighter. If you wait 24 hours you can re-colour with your selected colour.

How much colour remover should I buy?
For short hair 1 pack. For long thick hair you will probably need two.
The 2 biggest factors that affect the Colour Removing process are:
1. The actual Colour of the Permanent Hair Colour you are trying to remove - darker colours can be more difficult to remove, mainly because when using lower levels of Developer - example 20 Volume Developer - it can make it a little harder to remove the Colour. So you may need to Colour Remover twice.
2. How long you have been Colouring your Hair for? - longer you have been Colouring for - weeks, months, years - the longer it will generally take to remove the Colour. This generally means a few applications.
This is simply due to Colour build up. Colour build up occurs when you continuously Colour your Hair, making the Colour build up on your Hair. The more applications of Colour, the more Colour build up.
What else do I need to know?
Does not contain Bleach.
For the best results, we suggest waiting at least 48 hours before re-Colouring.
Do not use on Hair that has previously been Coloured with henna or metallic salts and dyes.
it will not remove Semi Permanent Hair Colour.
It will not work if you are currently using Colour lock products
If have you Colour Removed and you like the Colour your left with, you just want to Tone down those Brassy Tones you can use the no lift developer as a toner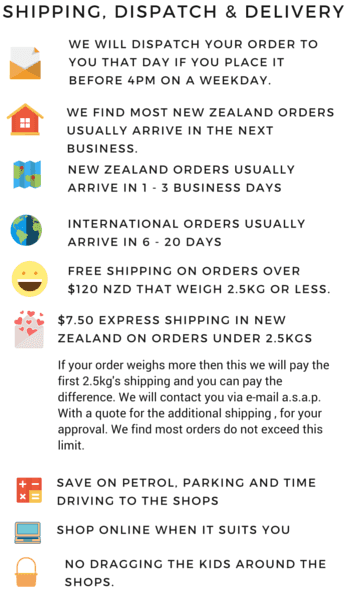 You can read our
full shipping and returns policy here
Returns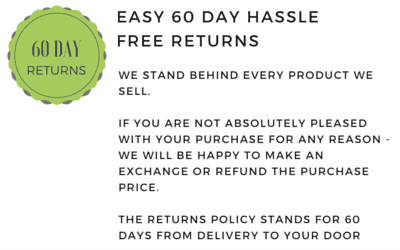 ---
Shop with confidence
We have this verified by GeoTrust daily to make sure your details will be 100% Safe & Secure during website browsing and shopping.
People who purchased this product also purchased these: