RAZENE 10MG 90s

Be the first one to write a review
Razene Tablet is a fast acting hayfever and allergy medicine you can take once a day to help soothe many forms of allergies from hayfever, conjunctivitis, insect bites and hives.
SKU

2311186
Razene Tablets 10mg 90s
When you are suffering from allergies, all you think about is when will the symptoms stop. The sneezing, itchy eyes, runny nose can stop you in your tracks. Likewise when you get stung by an insect and start itching and experiencing hives, all you want is relief. Razene is a fast acting antihistamine that offers that relief in as little as 20 minutes. It offers up to 24 hours relief so you only need to take it once a day. And you are good to go with your usual routine.
Benefits:
Offers fast and effective relief from symptoms of allergies and hayfever
Relief lasts up to 24 hours
You start to feel relief within 20 minutes of taking the tablet
Features:
Once a day treatment
Fast acting
Product Ingredients:
Cetirizine - Cetirizine is a generic Zyrtec with the same active ingredient in the same 10mg dosage. Cetirizine is used to treat hayfever and allergy symptoms including itchy red eyes, sneezing, nasal discharge, hives and skin allergies.
Each tablet also contains lactose, pregelatinised maize starch, povidone, magnesium stearate, talc, opadry white, hydroxypropylmethyl cellulose, titanium dioxide and polyethylene glycol.
How does the main ingredient work?
Cetirizine Hydrochloride is an antihistamine which works by counteracting the level of histamine the body produces in response to allergies - because the body is allergic to foreign substances like pollen, insect bites, dust mites, and other airborne allergens. By blocking histamine so it can not be released it helps reduce allergic symptoms in the body.
Dosage Recommendation:
Razene can be taken with or without a meal .
You should take no more than 20 mg a day.
Adults and children over 6 - one 10mg tablet a day.
Children under 6 - half a tablet once a day
Some people may only require half the daily dose, i.e. 5mg, e.g. people with kidney problems or those who may feel drowsy if they take the recommended dose of 10mg.
Others may need to take 20mg, e.g. larger people or those who find that 10mg is not enough.
Are there any side effects?
In some cases you may experience the following: dry mouth, fatigue, drowsiness, headache, dizziness. These are the more common side effects of Razene. They are usually mild and tend to wear off as treatment continues. It is unlikely to cause drowsiness - but if you find you are affected do not operate a motor vehicle or heavy machinery until 8 hours after taking the tablet.
Are there any warnings or precautions?
Not suitable for children under 1 year of age. Do not use if: (1) The box shows signs of tampering, (2) product is past its use by date, (3) you have an allergy to any of its ingredients.
Consult a doctor before using APO Cetirizine if: (1) You are pregnant or lactating, (2)
Have liver or kidney problems, (3) You are over 60 years old - you may be more sensitive to this product. (4) Taking sedatives, tranquilizer, muscle relaxants or antidepressants. (5)You have epilepsy (fits/seizures/convulsions). Contact your doctor if you feel any signs of allergic reaction.
More Information on Razene (Medsafe Website)
Customer Declaration:
I agree to use strictly as directed and if symptoms persist or if I suffer any adverse effects, I will contact my Doctor or Pharmacist. This is a "Pharmacy Medicine". By ordering this product I acknowledge that I have read and understand the information regarding the product.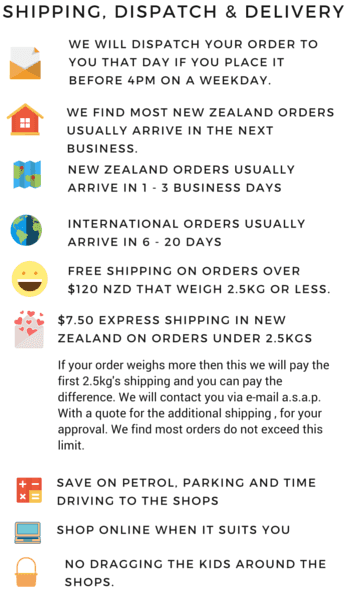 You can read our
full shipping and returns policy here
Returns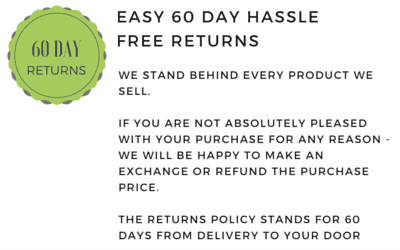 ---
Shop with confidence
We have this verified by GeoTrust daily to make sure your details will be 100% Safe & Secure during website browsing and shopping.
People who purchased this product also purchased these: