SYLK LUBRICANT 40ML
SYLK LUBRICANT 40ML
1
Average rating:

(1)
Sylk Lubricant is a 100% natural personal lubricant from NZ that is made with the ultra slippery extract of kiwifruit vine. It helps both men and women improve their sex life naturally.
SKU

669458
Sylk Lubricant 40ml
There are a number of reasons why sometimes, women don't feel like making love with her partner. One of the top reasons is because they experience pain and discomfort whilst having sexual intercourse. Most of the time the discomfort is associated with vaginal dryness. But getting intimate is an integral part of any romantic relationship, and taking it out of the equation can lead to misunderstanding. Why take the risk if you can minimise the discomfort by using
Sylk Lubricant
. An all natural personal lubricant formulated to help both men and women improve their sexual relations.
Benefits:
Helps Alleviate vaginal dryness
Enhances sensitivity in women
Increases sexual pleasure in men
Features:
Formulated from the ultra-slippery extract of the Kiwifruit Vine
100% all natural
Non-irritating
Unflavoured, no colours or sweeteners
Suitable for people of all ages
Active Ingredients:
Extract of Kiwi Plant, Purified water, sodium citrate, potassium sorbate, citric acid, xanthan gum, glycerine, and minimal phenonip to ensure natural freshness.
No harsh additives or hormones and has no medicinal properties
Uses Grapefruit Seed Extract, a natural preservative (considered to be both antibacterial and antifungal), to help keep your sensitive bits healthy.
How to use for best results?
Sylk can be safely used on and in all genital areas.To alleviate routine vaginal dryness, apply a few drops topically with fingertips, as often as required. For more pronounced dryness, a vaginal applicator can be filled with SYLK and used anytime. It is easily washed off with water or a damp cloth, or simply allow to dry.
Safe for use with latex condoms, toys and diaphragms
Added Information
Vaginal dryness
- is an uncomfortable and often painful condition that happens at a certain point in any woman's life. It can affect women of any age but those around the stage of menopause are mostly affected. This is because menopause causes decline in estrogen levels. Other causes include certain medications, certain illnesses and use of strong chemicals in vaginal cleansing products. According to nhs.uk, the most common symptoms include: vaginal irritation, discomfort, itchiness or a burning sensation discomfort during sex, a reduced sex drive, difficulty getting aroused and reaching orgasm, the surface of the vagina looks pale and thin, narrowing or shortening of the vagina, needing to pee more often than usual, repeated urinary tract infections (UTIs)
DISCREET ONLINE SHOPPING
No prying eyes while research the right product for your needs
No embarrassing moments when you run into someone you know at your local store.
Discreetly packaged and delivered to your doorstep.
No embarrassing charges to your credit card - appears from Oamaru Pharmacy Ltd.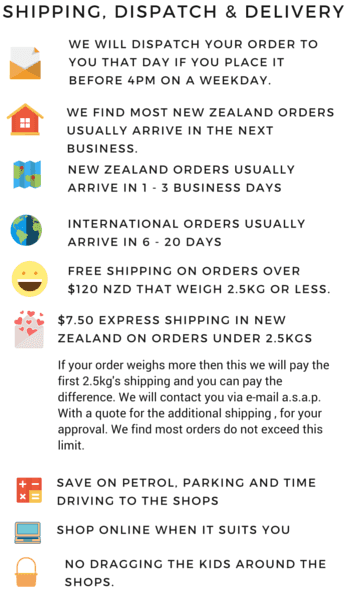 You can read our
full shipping and returns policy here
Returns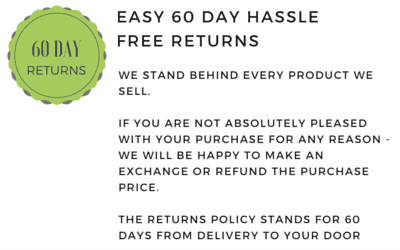 ---
Featured positive reviews:
SYLK LUBRICANT 40ML

best for women
06.05.2017
I love this lubricant, as it's the most natural I know of on the market. We have to use some help as I've gone through menopause and without all those young hormones cursing through my body, there seems to be some moisture lacking. This magic liquid is the only thing I'd put near me. In my world petrochemicals are for cars not for my lady bits :D
I am so glad I found this product here because for some commercial reason I can't get it in Au :(
SYLK LUBRICANT 40ML

The best out there.
05.10.2016
I think Sylk is the very best on the market..... I'm from Australia and had been using this product for some time...they took it off our market and i no longer can get it in Australia... Tried others but this is the best by far.. Would recommend this to everyone.
SYLK LUBRICANT 40ML

Sylk
05.06.2016
Very prompt service thank you. Have tried this product and find it to be very satisfactory and as it comes in a discreet size bottle is easy to pop into my handbag or toilet bag. Very easy to use.
SYLK LUBRICANT 40ML

Intimate
06.07.2015
This product is wonderful. It facilitates an intimate relationship. No pain and no stress. Very easy and pleasant to use.
Highly recommended!
SYLK LUBRICANT 40ML

jims review
03.04.2018
I was very happy with the prompt service you provided to me, easy to order and good correspondence follow up

Many thanks Jim.....
SYLK LUBRICANT 40ML

SYLK
20.10.2016
With ongoing cancer treatment, it is the only lubricant my wife can use without adverse affects. Very highly recommended.
Shop with confidence
We have this verified by GeoTrust daily to make sure your details will be 100% Safe & Secure during website browsing and shopping.
People who purchased this product also purchased these: