ANCIENT MINERALS MAGNESIUM OIL 240ML
ANCIENT MINERALS MAGNESIUM OIL 240ML
13
Average rating:

(13)
$

54.10
$55.95
You Save $1.85
in stock
SKU

3399337
Brief Overview
Absorb magnesium up to 12 times faster than oral supplementation
Magnesium supplement for the skin
Great if you have trouble digesting supplements
Ultra-pure and highly concentrated
...
More Details...
Ancient Minerals Magnesium Oil 240ml Oil Spray
We all know how good yoga feels for stretching and releasing muscle tension. Magnesium oil is your yoga in a bottle. All you do is spray it onto your skin and you can begin to absorb magnesium through your skin up to 12 times faster then oral supplementation.
Benefits:
Easy application in a convenient spray
Ultra-pure and highly concentrated.
Delivers a pure magnesium through the skin
Yoga in a bottle.
Supports thousands of processes in the body
Helps restore magnesium to the body
Comes from an ultra pure and remote underground source far away from man made pollutants (unlike other brands).
You Can Trial This Product RISK FREE for 360 Days.
Perfect for after a workout, gym session, yoga or crossfit.

Features:
8 sprays of Ancient Minerals magnesium oil delivers approximately 100mg of elemental magnesium on the skin.
Genuine ultra pure Zeichstien magnesium chloride salts
Free from man made pollutants, heavy metal and and toxins
A natural source of magnesium chloride
Comes from one of the purest untouched sources in the world. It comes from almost 2 miles deep beneath the earths crush from the Ancient Zechstein Seabed in Northern Europe.

What is Magnesium Oil?
Magnesium oil isn't actually an "oil" after all, but instead was coined as such due to the high saturation of magnesium chloride in water, which presents itself in an "oil-like" texture.
What makes it different to other brands?
Its purity, because it comes from such a remote source there are no heavy metals or toxins only ultra pure magnesium oil. Other brands are sourced from locations like salt lake a city where there is a large nuclear power plant.
What About Heavy Metals And Toxins?
Because it is not man made it is free from heavy metals and the only thing you will find in the bottle is magnesium chloride and other naturally occurring trace minerals.
What is In Magnesium Chloride Oil?
The Original
Ancient Minerals Magnesium Oil
is drawn from the ancient
Zechstein Seabed
in Northern Europe. There are no added ingredients except those found naturally occurring in the deep underground deposits from this pristine source. It has been has been filtered under cold processing methods to preserve that integrity.
Magnesium Oil Ingredients:
Purified water, Genuine Zechstein Magnesium Chloride (and other naturally occurring trace minerals). Approximately 560mg of magnesium per teaspoon.
What Makes Ancient Minerals Magnesium Oil So Special?
Ancient Minerals Magnesium Oil is considered the gold standard by practitioners for rapidly restoring cellular magnesium levels and is easily absorbed into the skin and underlying tissues.
How Do I Use Magnesium Oil?
Ancient Minerals Magnesium oil can be sprayed or rubbed onto the skin. For best results, apply liberally to arms and legs to ensure a large enough surface area for absorption. This smaller size easily sprays anywhere on the body. 8 sprays of Ancient Minerals magnesium oil delivers approximately 100mg of elemental magnesium on the skin.

Sensitive skin?
If you experience some slight skin irritation, dilute Ancient Minerals magnesium oil with 1 part water to make a 50% strength solution.
How Do I Know If Magnesium Oil Are The Right Product For Me?
Use Ancient Minerals Magnesium Gel or Magnesium Oil for regular skin. Those with sensitive skin may prefer to use magnesium flakes in a bath or foot soak or the lotion.
Why Should I Buy From You?
You Can Trial This Product RISK FREE for 360 Days provided you.
Use the product as shown by our staff. Use the product on a regular basis. If you do not notice a significant benefit then anytime in the next 12 months you can bring it back for a full refund of the purchase price.
We are the New Zealand distributors of Ancient Minerals Magnesium Products in New Zealand. We provide phone support on our toll free 0800 000 980 number so you can talk to a pharmacist about this product If you are ready to see the benefits of Ancient Minerals Magnesium Chloride Oil for yourself You can order over the phone or buy online.
Still not sure, Here what some of our happy customers have to say:


"I talked to Jim the Pharmacist on the 0800 number for 30 minutes seeking nutritional advice... the next week I talked to Sharon for another 30 minutes about other products. I was so amazed to find such a great staff who actually listened and were enthusiastic about Helping me. Because of this now I do all of my pharmacy shopping with them... even though they live at the other end of the country and it is just so easy."
Whanganui, New Zealand.
You can either try this product now and start absorbing magnesium 12x faster then oral Supplements to restore magnesium levels. Or continue to deal with the symptoms of magnesium deficiency.
Ask Yourself This Question: What have you got to lose? You can try Magnesium Chloride Oil Risk free for 360 Days.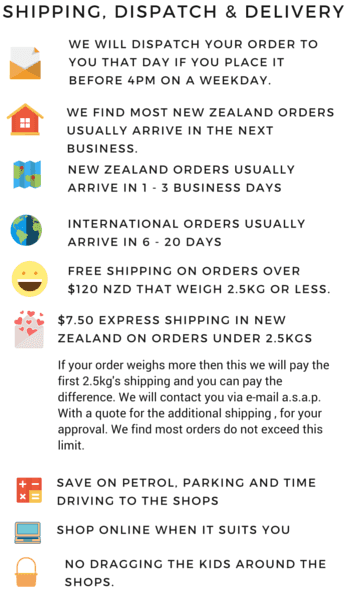 You can read our
full shipping and returns policy here
Returns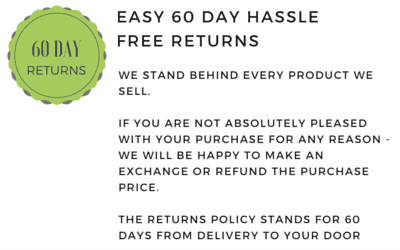 ---
Featured positive reviews:
ANCIENT MINERALS MAGNESIUM OIL 240ML

Great Product
09.12.2015
My husband and I have both been using this product and highly recommend it. He had a muscular injury that wouldn't heal and since using the magnesium oil it has finally healed up.
For many years I have suffered with menstrual cramps and since using this I have had a lot less pain. I apply it just prior to starting and anytime I feel cramps coming on and it has been a huge relief to be free of pain without taking medication.
The only downside I find is that my hands get very dry so I apply with gloves. One bottle goes a long way.
ANCIENT MINERALS MAGNESIUM OIL 240ML

Great for relaxing muscles
29.06.2015
I have been rubbing this product into my skin, mostly around neck and shoulders in order to relax the muscles and I am very happy with the results. You may feel a slight tingling / burning sensation when first applied and this is more prevalent on sensitive areas like behind knees. Overuse appeared to cause a couple of spots on my arms and neck so I just stopped using it so much in those areas. Your skin seems to stay warm through the night and i believe the product aids a good nights sleep.
ANCIENT MINERALS MAGNESIUM OIL 240ML

Easing pain
06.04.2014
Have been suffering from shoulder and lower back pain for several years.(osteoarthritis) When the pain is at its worst I use this product by rubbing it into the affected area. This provides relief quickly, 20 mins or so later and the reduction in pain is noticeable. I am very impressed and would rather use a natural product than a topical anti-inflammatory or oral anti-inflammatory or pain killer. Definitely would recommend to anyone with muscle or joint pain.
ANCIENT MINERALS MAGNESIUM OIL 240ML

very satisfied
25.03.2015
This is the most effective form of magnesium I've used so far in my massage therapy clinic. It absorbs readily via the skin and the ease is apparent to the client in a very short time, usually 5 or so minutes. Will be using this regularly for discomfort and inflammation of joints and muscles. Be mindful that some bodies have less tolerance. Recommend this product.
ANCIENT MINERALS MAGNESIUM OIL 240ML

peace at last
03.08.2014
brought magnesium oil for my husband to try and stop him waking in the night with leg cramps. its been wonderfull make sure he puts it on his legs before bed every night. no more cramps and we all get to sleep all night. wish I'd found it 20 years ago
have found that diluting it with water helps to stop it stinging
ANCIENT MINERALS MAGNESIUM OIL 240ML

Pain relief
24.04.2014
I use this product on painful tight muscles. Within 20mins I can notice a difference, taking the pain down to manageable levels which means I don't have to use anti-inflammatory and pain relief medications anywhere near as much as I used too. Definitely would recommend giving it a go.....just rub into the problem area!
ANCIENT MINERALS MAGNESIUM OIL 240ML

I Think It Helps
21.03.2014
One of our family suffers a lot from muscle pains and spraying this onto the particular muscle seems to ease the pain a little. I guess this is not really the right way to use it. Maybe if it was used more regularly and in a greater amount then the results might be more noticeable.

ANCIENT MINERALS MAGNESIUM OIL 240ML

Mineral Oil
19.01.2015
I found the site easy to use and the Ancient Minerals magnesium oil arrived quickly. I have been using it for a while and find it helps with sleep and muscle pain. I find it easy to apply and apply it in the evening and wash it off in the morning! My skin also feels better!
ANCIENT MINERALS MAGNESIUM OIL 240ML

MAGNESIUM OIL
25.09.2015
This product certainly appears to be reducing the spasms/tight muscles in my daughter's legs. The only con is that it needs to be washed off after 20 minutes (which I wasn't aware of when purchasing). But, it is only inconvenient because she is in a wheelchair!
ANCIENT MINERALS MAGNESIUM OIL 240ML

impressed
24.04.2014
I was very impressed and satisfied with the service. The product was promptly delivered within 24 hours of the purchase. Product was packed nicely and they also gave me 8% discount for my next purchase.
Shop with confidence
We have this verified by GeoTrust daily to make sure your details will be 100% Safe & Secure during website browsing and shopping.
People who purchased this product also purchased these: