ANCIENT MINERALS MAGNESIUM FLAKES 750g
ANCIENT MINERALS MAGNESIUM FLAKES 750g
1
Average rating:

(1)
One of the purest sources in the world
Absorb magnesium up to 12x faster through the skin
Great alternative to oral supplementation
add magnesium chloride flakes to a bath or foot soak.
$

24.95
$25.50
You Save $0.55
in stock
SKU

33934716
Ancient Minerals Magnesium Chloride Bath Flakes 750g
Ancient minerals magnesium flakes 750g can be dissolved in water to form a bath or foot soak. This is a great alternative to oral magnesium supplements as you absorb magnesium through the biggest organ in the body - the skin ( also known as transdermal magnesium therapy).

You can also find Ancient Minerals Magnesium Flakes in a large 2950gand Ancient Minerals Magnesium Bath Flakes Ultra with OptiMSM in a 750g pouch


Benefits

Support magnesium levels

An alternative to oral supplementation
Easily assimilated by the latest and most efficient organ we posses - our skin.
Ideal for children and other sensitive individuals.
Great for soaking tired muscles and joints in a warm bath
Suitable for use on sensitive skin as you control how much you put in the tub.

Features:
One cup contains approximately 15 g elemental magnesium.
Genuine Zechstein magnesium chloride.
Ancient Minerals Magnesium Chloride comes from one of the purest untouched sources in the world.
It comes from almost 2 miles deep beneath the earths crush from the Ancient Zechstein Seabed in Northern Europe.
Because it is not man made it is free from heavy metals and the only thing you will find in the bottle is magnesium chloride and other naturally occurring trace minerals.
Ingredients:
Genuine Zechstein Magnesium Chloride Flakes (and other naturally occurring trace minerals).
Approximately 15g elemental magnesium per cup.
Uses:
Ultra pure magnesium chloride flakes can be dissolved in warm water for a restorative and relaxing bath or foot soak or to make a magnesium chloride solution.
We also have customers who use them to make their own skincare products

How to use magnesium flakes?
Simply dissolve 1-3 cups or more of the magnesium flakes into a warm, but not hot, foot bath or tub bath, and soak for 30 minutes or more.1 cup of Ancient Minerals magnesium flakes delivers approximately 15 g of elemental magnesium into your foot soak or tub bath. Read more on this on our blog here...

What makes ancient minerals magnesium so special?

For 250 millions years Genuine Zechstein magnesium salts have been isolated and protected at 1600 - 2000 meters deep in the interior of the earth as part of the Ancient Zechstein Seabed in Europe, kept pure and untouched. This makes it one of the purist and most pristine sources of natural magnesium chloride in the world.
NOTE:
Always look at the source of your supplements and where they come from as this can play a part in the amount of man made pollutants they are exposed to.
Who might magnesium flakes be good for?
If you have sensitive skin - magnesium flakes are your best choice because you control the dilution of the magnesium chloride on your skin to avoid any stinging.
Perfect as a relaxing and restorative bath after a gym, snowboarding, cross fit or yoga session.
Great if you are worried about losing magnesium during the digestion of oral supplements.


Try it RISK FREE for 360 days - Provided you:
Use the product as shown by our staff.
Use the product on a regular basis.
If you do not notice a significant benefit then anytime in the next 12 months you can bring it back for a full refund of the purchase price.
Got Questions? We provide phone support on our toll free 0800 000 980 number so you can talk to a pharmacist about this product.

What have you got to lose? You can try magnesium flakes Risk free for 360 Days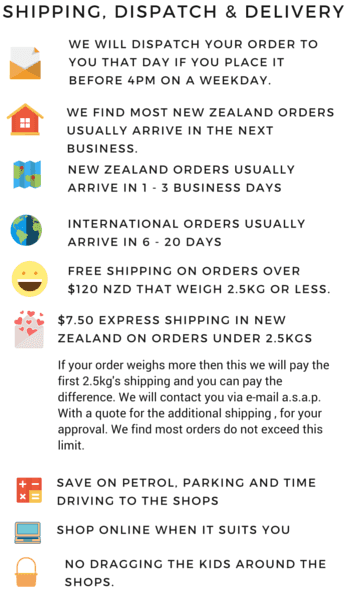 You can read our
full shipping and returns policy here
Returns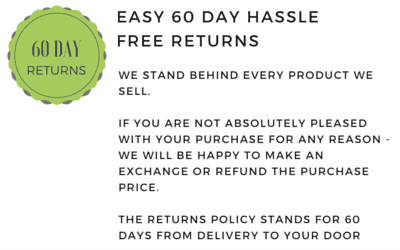 ---
Featured positive reviews:
ANCIENT MINERALS MAGNESIUM FLAKES 750g

I feel great!
16.01.2014
I dissolved equal flakes and water in a small pump bottle and used 10-20 sprays after every shower. Magnesium Transdermally has taken away years of sleepless nights! I sleep like a baby now - no more 2 hourly waking and trips to the toilet. Even my very skeptical husband swears by this and took it away on a recent camping trip because of how good he feels since using it. This product is fantastic!
ANCIENT MINERALS MAGNESIUM FLAKES 750g

Magnesium Flakes
31.01.2016
I make my own Magnesium Oil from the Flakes and I would not be without it. I have never used any other brand of flakes and these work perfectly. To make the oil I mix 1/2 cup boiled filtered water with 1/2 cup of magnesium flakes and stir until dissolved. Leave until cool, then put into a glass bottle with a spray pump. Spay on body when needed. I do it a night for a restful sleep.
ANCIENT MINERALS MAGNESIUM FLAKES 750g

Magnesium Flakes
20.05.2018
Great product, I make magnesium oil with these and cover myself with it daily. It has been a quality, cheap, effective way of raising my magnesium level as evidenced in hair mineral tests I have had.
ANCIENT MINERALS MAGNESIUM FLAKES 750g

online purchase
16.02.2014
Service was great and follow up to email was fantastic.
Will use again and recommend to friends. Website is user friendly. Information that came with product was good
ANCIENT MINERALS MAGNESIUM FLAKES 750g

great product
05.10.2015
I'm very pleased with the Mg. flakes. Used them for a therapeutic bath. Felt lovely on my skin and pain in shoulders gone. Getting up the next morning was a pleasure
ANCIENT MINERALS MAGNESIUM FLAKES 750g

Top Service
14.09.2017
Magnesium salts sent the day I ordered. Couldn't ask for better. Great product, been using for years but getting harder to find locally. Please keep in stock...
ANCIENT MINERALS MAGNESIUM FLAKES 750g

Magnesium
01.02.2014
Great value and delivery. I am using this product to make my own magnesium oil for use in a spray bottle.
I would order this product again. :)
ANCIENT MINERALS MAGNESIUM FLAKES 750g

Magnesium bath flakes
10.08.2016
Sent very quickly and only used a few times but love the ease of use of a product that quickly dissolves and is in a handy resealable packet
ANCIENT MINERALS MAGNESIUM FLAKES 750g

Great stuff
15.09.2016
I just live these crystals, so useful for so many things. This must be about the 5th packet I have brought, and I will defiantly buy more
ANCIENT MINERALS MAGNESIUM FLAKES 750g

happy camper
13.09.2015
Got GR8 service .........came from Oamaru to Kerikeri in no time at all-AND ended up cheaper (inc. postage) than getin it nearer home!!!
Shop with confidence
We have this verified by GeoTrust daily to make sure your details will be 100% Safe & Secure during website browsing and shopping.
People who purchased this product also purchased these: