FLUORIDE TABLETS 1 1MG 100 S PSM

Be the first one to write a review
Fluoride Tablets 1.1mg is a fluoride supplement in tablet form that provides 1.1mg of sodium fluoride to help strengthen the teeth. It helps to reduce the effects of acid and bacteria on the teeth.
SKU

358827
Fluoride Tablets 1 1mg 100s PSM
Having a strong and healthy teeth is a desire every parent has for their children. However, with the amount of sugar hiding in our foods these days, it can be hard to maintain healthy strong teeth. Thus, supplementation is important. Fluoride Tablets 1.1mg is an oral supplement that helps strengthen the teeth by increasing the remineralization or the strengthening of teeth enamel. It also aids in preventing bacteria from making acids. Teeth can absorb fluoride in two ways. First is through small doses that we swallow in food, supplements and fluoridated water. This fluoride enters the bloodstream and becomes part of the permanent teeth as they develop. The teeth become stronger, so it is harder for acids to destroy the enamel. Second, it can be done through fluoride treatment at the dental office, brushing the teeth with fluoride toothpaste or using a fluoride rinse, or by drinking fluoridated water. However, these natural processes are not sufficient to provide the teeth's requirement for fluoride. Thus, some fluoride supplements are good for supporting fluoride levels. Fluoride Tablets are an effective solution for supporting your teeth from tooth decay.
Benefits:
Maintains healthy strong teeth
Prevents bacteria from making acids
Protects teeth from developing tooth decay
Features:
Tablet form
Active Ingredients:
Each tablet contains 1.1 mg of Sodium Fluoride, which is equivalent to 0.5mg of elemental fluoride.
How to use for best results?
For children ages 3-5 years take 1/2 tablet a day
For children ages 6-8 years take 1 tablet a day
Tablets should be either chewed or dissolved in drinking liquid
Are there any warnings and precaution?
Do not use for children ages 3 years old and under. Read the label carefully and use only as directed. Do not exceed prescribed dosage. Store at room temperature below 30 degrees Celsius. Not recommended to be used in areas with more than 0.3ppm of fluoride in local water supply. Do not use during pregnancy
Customer Declaration:
I agree to use strictly as directed and if symptoms persist or if I suffer any adverse effects, I will contact my Doctor or Pharmacist. This is a "Pharmacy Medicine". By ordering this product I acknowledge that I have read and understand the information regarding the product.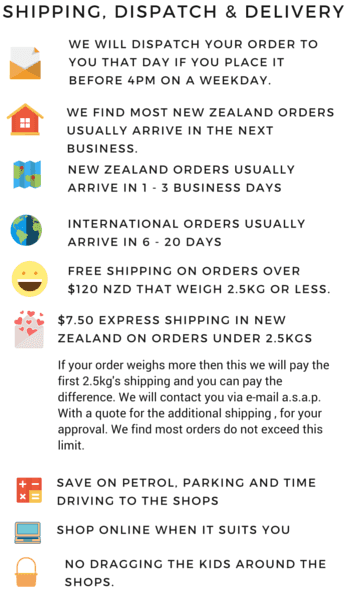 You can read our
full shipping and returns policy here
Returns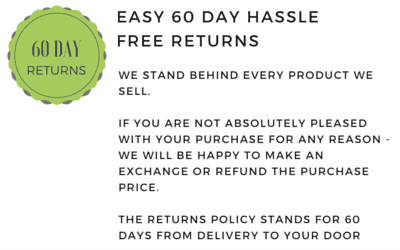 ---
Shop with confidence
We have this verified by GeoTrust daily to make sure your details will be 100% Safe & Secure during website browsing and shopping.
People who purchased this product also purchased these: