PRESCRIPT ASSIST PROBIOTICS 60 CAPSULES
PRESCRIPT ASSIST PROBIOTICS 60 CAPSULES
5
Average rating:

(5)
SKU

30031360
Prescript-Assist Pre & Probiotic 60s

Help restore the levels of your GI microflora and get your
gut back on side
with Prescript Assist Probiotics. This Probiotic hunger buster
supports your body to fight cravings
and supports digestive function.
Features:
29 strains of microflora that are "Soil-Based Organisms (SBO)".
Dairy Free, Gluten Free and Paleo
Suitable for those with food intolerance
Beneficial bacterial come from nature not the dairy cow
Suitable for use after a course of antibiotics
Contains scientifically validated active ingredients
It belongs to the next generation of probiotics
Benefits
Provides nutritional support to bust hunger levels
Assists to manage mid afternoon sugar cravings using nutritional support to help manage those cravings
Has been formulated to assist in decreasing calorie intake by managing hunger levels

Helps restore balance after antibiotics

Assists maintenance of healthy GI-tract's micro-floral ecologies.
Helps promote normal bowel function.
Helps in supporting gut immune-system.
It may assist in stabilizing the gut mucosal barrier.
It helps facilitate normal absorption and assimilation of nutrients in the gut.
Supports the body's ability to naturally manage the desire to consume excess calories or food

Probiotics & the Gut
The human gastrointestinal tract is such a complex environment that it requires a balance between good and bad bacteria at all times. Certain conditions such as taking antibiotics or other types of medications, stress, poor diet and digestive abnormalities can all lead to this imbalance. By taking Prescript Assist Probiotics you support the balance of your gastrointestinal microflora and therefore restore the balance between good and bad bacteria. This will support normal bowel function, supporting gut immune system, aid in stabilizing the gut mucosal barrier as well as helping to facilitate the normal absorption and assimilation of nutrients in the gut. You can
Read more about the science on the prescript assist website
What are the ingredients?

Each 600mg capsule of Prescript-Assist contains a proprietary blend of Leonardite, and the following microorganisms: Arthrobacter agilis, Arthrobacter citreus, Arthrobacter globiformis, Arthrobacter luteus, Arthrobacter simplex, Acinetobacter calcoaceticus, Azotobacter chroococcum, Azotobacter paspali, Azospirillum brasiliense, Azospirillum lipoferum, Bacillus brevis, Bacillus marcerans, Bacillus pumilus, Bacillus polymyxa, Bacillus subtilis, Bacteroides lipolyticum, Bacteriodes succinogenes, Brevibacterium lipolyticum, Brevibacterium stationis, Kurthia zopfii, Myrothecium verrucaria, Pseudomonas calcis, Pseudomonas dentrificans, Pseudomonas fluorescens, Pseudomonas glathei, Phanerochaete chrysosporium, Streptomyces fradiae, Streptomyces cellulosae, Streptomyces griseoflavus
What is the recommended dosage?
Take 2 capsules of Prescript-Assist per day for the first 30 days.
Followed by 1 to 2 capsules per week thereafter, or as recommended by your healthcare professional.
A full 30 day cycle of 2 caps per day should be used to reconstitute beneficial gut flora following any antibiotic regimen.
Do you have questions about this product? Call one of our treatment optimisation pharmacies on 0800 000 980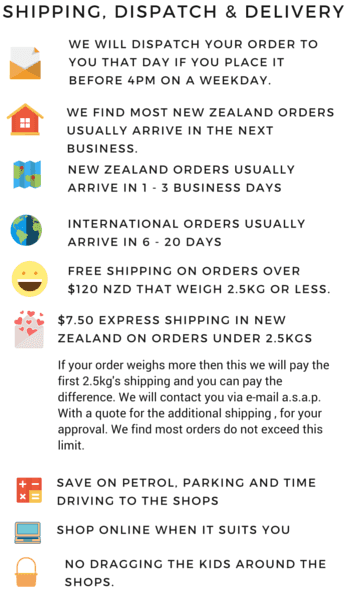 You can read our
full shipping and returns policy here
PRESCRIPT ASSIST PROBIOTICS 60 CAPSULES Returns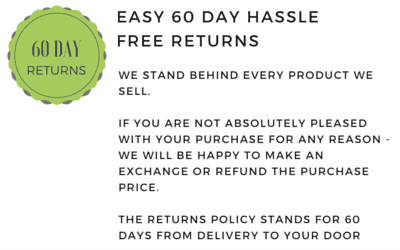 ---
Featured positive reviews:
PRESCRIPT ASSIST PROBIOTICS 60 CAPSULES

We've finally found a probiotic..
05.11.2014
Two and a half years ago my dairy, gluten and phenol sensitive son received a gut dysbiosis diagnosis. I have been on the hunt for a probiotic that didn't make his symptoms (both physical and behavioural) flare up ever since. I've tried lots of different brands without much luck. It seems that some probiotic strains make histamine and super-sensitive guts can also react to the matrix the bugs live (often maltodextrin or similar). We started on a small dose of Prescript Assist and built up to 1 capsule per day. After a month on the full dose of Prescript Assist he's doing really well and I am positive we will beat the bad bugs and reduce his phenol sensitivity soon. Thank you Oamaru Pharmacy for bringing this product to NZ.
PRESCRIPT ASSIST PROBIOTICS 60 CAPSULES

It works
20.10.2015
My GP advised me to try the Prescript Assist to help with IBS and diverticulitis. I have been taking them first thing in the morning for about two weeks and was expecting to notice signs of action in my stomach. But nothing, until I realised that I haven't had any pain at all, so I guess they are doing what they should be doing!
I haven't noticed any change in bowel habits which is a little disappointing, but don't feel as tired as normal so that's a bonus.
PRESCRIPT ASSIST PROBIOTICS 60 CAPSULES

Helping keep the bugs at bay
17.12.2013
I have gluten and dairy intolerance so was pleased to find this soil based probiotic. I found they were pretty powerful and noticed the effects on my gurgling tummy. I found my body got use to them after a few days (I think they are a lot stronger then what I am use to) They have helped support my digestive system and skin).
PRESCRIPT ASSIST PROBIOTICS 60 CAPSULES

Excellent
22.01.2018
I genuinely feel that these probiotics have been helpful for my ibs/chronic gastritis. I'm sleeping better and have a lot less pain and bloating. Worth the investment.
PRESCRIPT ASSIST PROBIOTICS 60 CAPSULES

Strong Probiotics
12.09.2015
So far they feel very strong - causing gurgling in my gut. Definitely some changes going on, so would recommend if your current probiotics aren't working for you.
PRESCRIPT ASSIST PROBIOTICS 60 CAPSULES

Important part of healing regime
31.03.2016
I use these as part of my management of an autoimmune disease. They came recommended by many and I tolerate them well.
PRESCRIPT ASSIST PROBIOTICS 60 CAPSULES

Excellent
23.02.2016
Best probiotic on the market. The only soil-based probiotic available and it has clinical trials proving it works.
PRESCRIPT ASSIST PROBIOTICS 60 CAPSULES

Prescript assist probiotic
27.02.2018
This is one of the top probiotic supplements around- helps w digestion, leaky gut, SIBO - highly recommend this
PRESCRIPT ASSIST PROBIOTICS 60 CAPSULES

Proboitic
04.10.2016
Best probiotics i have ever had. Clear results over night, with skin, digestion and energy. Highly recommend.
PRESCRIPT ASSIST PROBIOTICS 60 CAPSULES

Best probiotics I've experienced
02.04.2018
Super fast shipping and product works as described has relieved years of constipation in a month of use.
Shop with confidence
We have this verified by GeoTrust daily to make sure your details will be 100% Safe & Secure during website browsing and shopping.
People who purchased this product also purchased these: